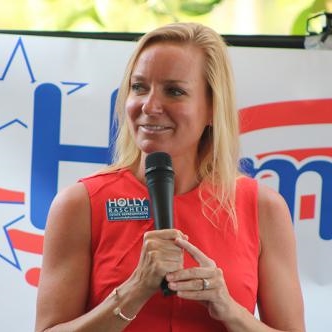 Email Address: [email protected]
Telephone: (305)522-4721
Address: PO Box 372201 Key Largo, FL 33037
FB link: facebook.com/hollyraschein
Website link: www.hollyraschein.com
Holly is a member of the Florida House of Representatives, elected in 2012 to represent the 120th district, which includes Monroe County and southern Miami-Dade County. Representative Raschein serves as Chair of the Natural Resources & Public Lands Subcommittee and sits on the Agriculture & Natural Resources Appropriations Subcommittee, the Agriculture & Property Rights Subcommittee, the Appropriations Committee, the Government Accountability Committee, and the Tourism & Gaming Control Subcommittee.
While originally from Alaska, Holly's family roots in Florida drew her to Florida State University, where she graduated with a degree in political science in 2003. She then moved to the Keys, where she worked as a District Aide and then Legislative Aide for Representatives Sorensen and Saunders. Holly is active in numerous organizations, serving as a member of the Florida Council on Arts & Culture, the Florida Defense Support Task Force, the Florida State Director for the National Foundation of Women Legislators, member of the Key Largo Rotary, past Chair of the Florida Keys Healthy Start Coalition, member and past President of the Upper Keys Business & Professional Women, board member at the San Carlos Institute, and a graduate and former Board Secretary of Leadership Monroe County. Holly recently graduated from Florida International University with a master's degree in public administration.
She also enjoys ballet, boating, gardening and SCUBA diving. She is married to Ryan and they reside in Key Largo with their son, Drake.
Disclaimer: Hometown! does not edit/modify any candidate submission for either clarity and precision of language, or for logic of argumentation and organization. The submissions are posted on the Hometown! website as received, and are neither fact checked nor edited for grammar, misspellings, typos, and style.