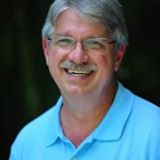 TEL 305-797-1440
EMAIL  [email protected]
ADDRESS: 519 Elizabeth St, Key West, FL 33040
VIDEO: Meet Jimmy Weekley
Commissioner Jimmy Weekley was Born: September 15, 1947 in Key West, Florida,
Graduated Florida Southern College BS Political Science Owner
Married: Susan Weekley (42 years)Three Children, Seven Grand Children
Owner of Fausto's Food Palace, LLC.
Public Service: City Commissioner 1985-1999
Mayor City of Key West 1999-2005
City Commissioner District One 2009-Present
Boards:Associated Grocers of Florida 2001-present
1st Vice President Waterfront Theater 2006-2007 GLCC
Board Member 2009-2010
Home Town PAC 2007
Florida Keys Outreach Coalition Vice-Chair
Major Accomplishments:
Preservation of Key West Bight for the Citizens of Key West
Roosevelt Gardens Affordable Housing
Douglass School Affordable Housing
Negotiated the Transfer of the Truman Waterfront from the Navy to the City of Key West
Negotiated the purchase of Poinciana for the City of Key West for social services and affordable housing
Started the Mayors Affordable Housing Fund
Began the City's Clean and Green initiative
Sponsored the Resolution for One Human Family
Equal Benefits Ordinance 
Goals:
Enhancement of Duval St
Improvement of Bayview Park
Bicycle Master Plan
Improving our Public Transportation   
Disclaimer: Hometown! does not edit/modify any candidate submission for either clarity and precision of language, or for logic of argumentation and organization. The submissions are posted on the Hometown! website as received, and are neither fact checked nor edited for grammar, misspellings, typos, and style.