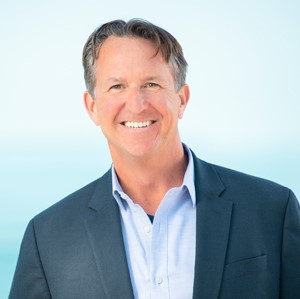 Email:  [email protected]
Telephone:  (305) 306-1083
Address:  PO Box 4543, Key West, FL  33041
FB Link:  https://www.facebook.com/ClintforFlorida
Twitter Link: https://twitter.com/clintforflorida
Website Link:  https://clintforflorida.com/
Clint studied Political Science at Boston College and earned his Master's degree in Integrated Marketing Communications from Georgetown University. For more than twenty years, Clint has successfully led a digital marketing agency based in the Florida Keys, and is the senior manager of the organization's largest client, the Monroe County Tourist Development Council. Over the past two decades, Clint has witnessed the degradation of our most precious resource, the coral barrier reef; which protects our shores and provides over $2.4 billion to our district's tourism and fishing industries. Clint recognizes the value of a healthy environment for Florida's economy and advocates for higher environmental standards. Clint has served as a member of the Florida Keys National Marine Sanctuary Advisory Council since 2008, and his current position as vice-chair demonstrates the depth of his commitment to the environment. Clint believes in a better future for Florida, for us.
Disclaimer:  Hometown! does not edit/modify any candidate submission for either clarity and precision of language, or for logic of argumentation and organization. The submissions are posted on the Hometown! website as received, and are neither fact checked nor edited for grammar, misspellings, typos, and style.