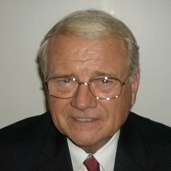 Email Address: [email protected]
Telephone: 305-600-8441
Address: 23088 Bluegill Lane, Cudjoe Key, FL 33042
I am a 20 year resident of Cudjoe Key and in my second term as the District 2 Commissioner. I have been elected by our Board as Chairman for the third consecutive year. I am a native North Carolinian, Eagle Scout, Veteran (US Army Reserve), Graduate Chemist from NC State University with an MBA from the University of NC. As a chemist, businessman, and corporate president, I spent my entire 40+ year career in the private sector global chemical industry. I am involved in numerous community service organizations in Monroe County. I have taught HAZWOPER classes to more than 1600 Keys residents. I am a fiscally conservative Republican and Registered Parliamentarian running for reelection on my past record. I believe in a very effective and efficient Mosquito Control utilizing the best proven technology while providing optimal tax dollar value to the residents and visitors in the Florida Keys.
Disclaimer: Hometown! does not edit/modify any candidate submission for either clarity and precision of language, or for logic of argumentation and organization. The submissions are posted on the Hometown! website as received, and are neither fact checked nor edited for grammar, misspellings, typos, and style.