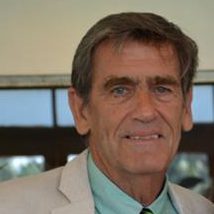 Email Address:  [email protected]
Telephone; (305) 395-0657
Address;  58346 Overseas Highway, Marathon, Florida, 33050
FB Link:  https://www.facebook.com/profile.php?id=100008240057799
During my time on the Board, I have been a staunch advocate of fiscal responsibility subsequently allowing MCSD to increase dollars to the classroom resulting in much improved student achievement. This focus on fiscal matters has enabled the school district to have the highest paid teachers in the state. Contract negotiations with the union are settled for next year and employee raises have already been approved.  By watching our capital dollars it has enabled us to currently rebuild three schools at the same time.  Through these efforts, we are an A rated district.
I have served our country with the US Army in Vietnam (1967-68).  I have served Monroe County continuously for the last 30 years in veterans' organizations, Boys & Girls Club, Rotary, Moose, Elks, and as a MCSD Board member, MHS SAC Chairman & CCAPS Counselor.
My daughters graduated from MHS and my grandchildren attend our schools.
Disclaimer:  Hometown! does not edit/modify any candidate submission for either clarity and precision of language, or for logic of argumentation and organization. The submissions are posted on the Hometown! website as received, and are neither fact checked nor edited for grammar, misspellings, typos, and style.